East Coast Park Guide: Bike rentals, Food and Activities
September 20, 2020
East Coast Park is the best place for a weekend getaway. Having good food, cycling and beach walk with friend and family. Sit back, relax and enjoy picnics under the swaying coconut palms, Casuarinas and Ketapangs in the park. Read this east coast park guide before heading to have fun.
East Coast Park Guide – How to go?
There are a few ways you can go to east coast park.
a) MRT and bus 401
This method is the least walking distances that you need to arrive at the east coast park. However the bus 401 only operate during the weekend.
Bus operating hour:
Saturday: First bus : 14:00 and Last bus : 22:00
Sunday/Public Holidays: First bus : 10:00 and Last bus : 20:00
(Nearest MRT station to get the bus: Bedok MRT, Dakota Stn Exit B/Blk 60, Mountbatten Stn Exit B)
b) Under path accessible with the nearest suggested bus stop
The east coast park is separated along with a high-speed way. Not every bus stop are provided under path accessible.
The nearest bus stop:
Tg Katong Rd Sth P/G: bus 36, bus 48
Lagoon View: bus 31, bus 36, bus 43, bus 47, bus 48, bus 55, bus 155, bus 196, bus 197
Mandarin Gdns: bus 13, bus 16, bus 31, bus 36, bus 43, bus 47,  bus 48, bus 55, bus 135, bus 196, bus 197
Always check on the bus route where you can get up from the nearest MRT.
c) Drive car
East coast park provides numbers of carpark if you driving there. Just enter the location in the navigation apps and enjoy driving there.
East Coast Park Guide – Bike rental and free bicycle
East coast park is a great place to cycling with your friends, family or kids. There are a few bike rental shop along the east coast park beach.
a) Free – SG BIKE
You can find a lot of SG BIKE along the east coast park beach. The SG bike having the promotion for the new user. You can use the code "SGB2020" or "NO7DAYS" to get the 7 Days pass to ride the bike for free.
However, this free pass has one disadvantage that you cannot ride more than 30 minutes per ride. Once you exceed the duration, you will be charged 0.03 per minutes.
#Special tips: Lock the bike at the parking lot and re-rent again for unlimited free rides.
There is a lot of bicycle parking lot along the east coast park. Just park the bike safely and visit the beach view of the east coast park.
#Remember to cancel the pass after the trip else 1 month pass $11.90 will charged to your card upon auto-renew.
b) GoCycling @ ECP C4 PCN PitStop
The bicycle rental shop is opened at 8 am and located at the center of the east coast park. After you rent the bike, you can choose the right side or left side which approximately you need 3 hours hoping on the nice spot to take some photos. The price is about SGD 16 for 3 hours on the weekend and public holiday.
c) Coastline Leisure
This bike rental shop is opened for 24 Hours. The Coastline Leisure has two shop which is located around end to end of the east coast park. Renting a bike from Coastline Leisure rental shop allows you to return the bicycle at either one of the shops with an additional charge of $2 per bicycle. The rental price of this shop is cheaper when you rent a longer period.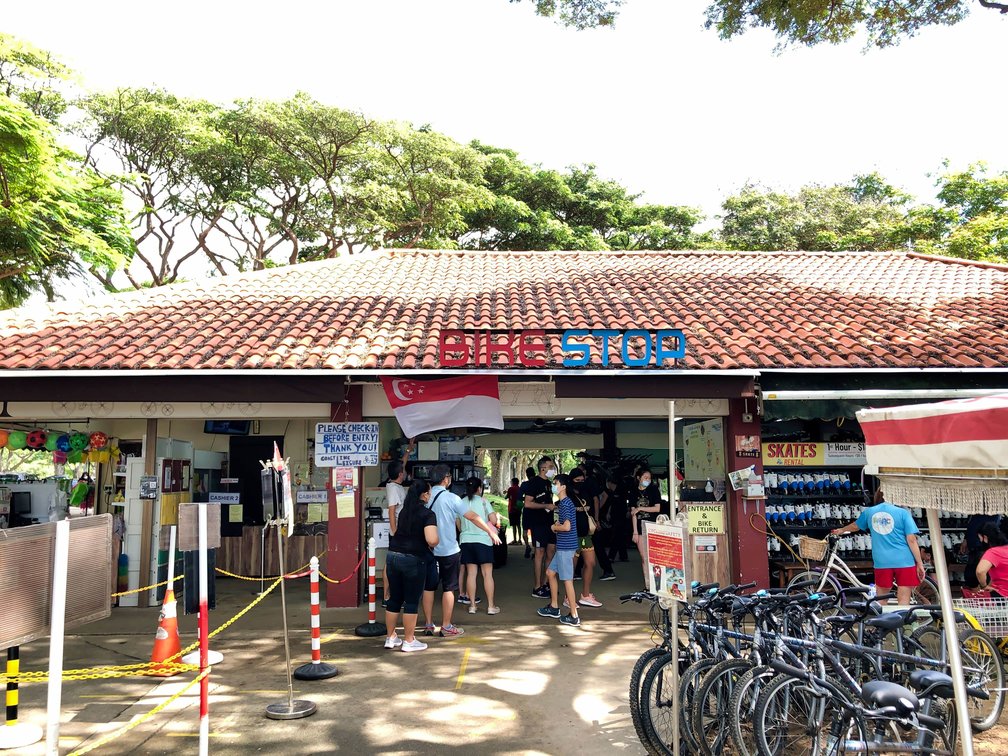 There are various types of bike you can select. The owner shop does not allow me to take the photo of the price.
Base on my memory the price as below:
The first-hour price: $8 – $15 (depend on the type of bike)
Top-up upon payment: $4 – $5 per hour
Overtime charge upon return: $8 – $15 per hour
East Coast Park Guide – Food
East Coast Park offers a wide range of dining options, from restaurants to cafes and even a food centre. Make a date with your family or friends, head on down to spend a day at the park and choose from one of the many dining options for dinner.
a) Hong Kong Tea House
You can have varieties of halal breakfast such dim sum, Chinese special delights and Indian food after you watch the sunrise at east coast park beach. View the menu online.
b) East Coast Lagoon Food Village
You can have varieties of lunch and dinner after visit the east coast park beach.
East Coast Park Guide – Activities
There are myriad sporting activities such as beach volleyball, cycling, cable skiing and various water sports as well as an Xtreme SkatePark.
a) Cycling and Inline Skating
Cycling is an activity that many visitors to East Coast Park enjoy. Come with your own bicycle or you can rent one from the bicycle kiosks found within the park. If you enjoy skateboarding, stop by the Xtreme SkatePark@East Coast to try out the ramps there.
b) Fishing
Fishing lover definitely will like east coast park as a fishing spot. The jetty at east coast park provides a place for fishing while enjoying the wonderful sea view.
c) Building sandcastle with kids
As a park that is located along the coast, visitors can enjoy the sand and sea, and even build sandcastles if they wish.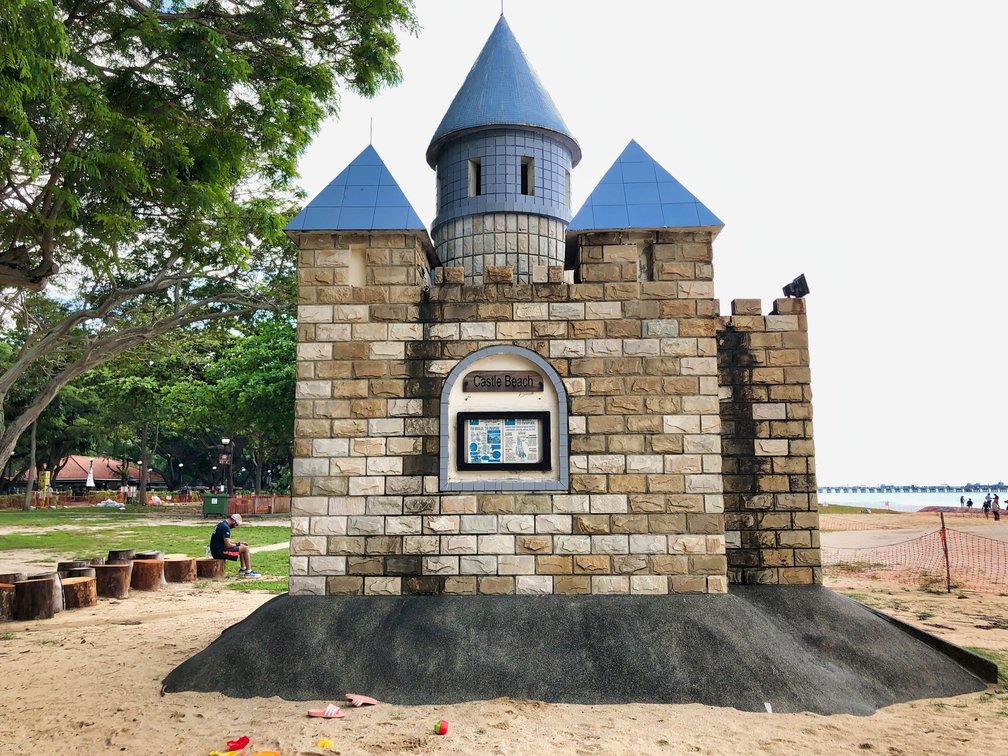 d) Photography
There is a lot of photo spots along the east coast park for you to spend the weekend with friend and family. The cosy beach and wonderful sea view
You May Also Like
November 23, 2019
November 3, 2019
October 28, 2020